Entertainment & Performers
Music
Musicians, DJ's & MC's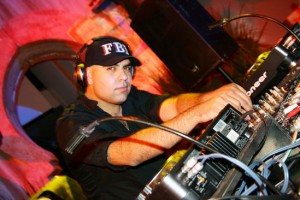 Henna Garden showcases music representing every corner of the world. Immerge your senses with music from Latin America, China, the Middle East and South East Asia. We can provide traditional instrumental soloists, duets, trios, quartets and larger ensembles.
Looking for some good old –school music? Our jazz or 80's retro band will keep your guests dancing the night away.
Our DJ's keep the party going with dynamic music. Have a specific genre or theme in mind? We have DJs who play everything from today's chart toppers, to hip-hop beats, groovy tunes from the 70s, cultural music, and everything in between.
Let us know your theme and we will find the perfect fit to help your event hit that perfect note!
Performers
Dancers
Henna Garden offers a wide range of dance performances from around the globe that will entice and enchant your audience. Traditional, folkloric and modern dancer's options include: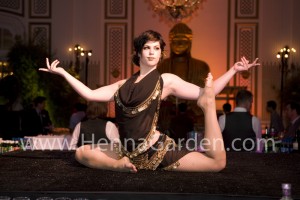 Indian Dancers (Bollywood, Bhangra, Classical, and Fusion)
Belly Dancers (Cabaret, Tribal, and Fusion)
Chinese (Traditiona, Modern, and Fusion)
South Pacific (Hula, Tahitian, and Polynesian)
Latin America (Brazil, Peru, Cuba, Argentina)
Europe (Greek, German, Irish)
Central Asia (Uzbekistan, Afghanistan, Iran)
Circus Performers
Whether you're looking for vaudeville, cirque, carnival, or classic circus, our alluring circus performers will make your event the talk of the town. From soaring acrobats to pretzel twisting contortionists, towering stilt walkers, and sword swallowers, our circus performers will surely liven up the atmosphere.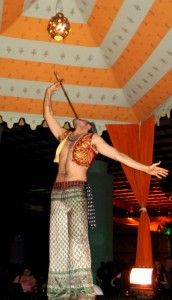 Carnival Rides
Clowning
Mimes
Stilt Walkers
Acrobatic Ribbon
Rhythmic Hoop
Unicycler
Chinese Plate Spinner
Fire Performers
Hand Balancing Duo
Juggling
Mongolian Contortionist
Aerialist
Sword Swallower
Impersonators
Henna Garden's wide spectrum of impersonators range from Disney characters to celebrities from the past and present. Tell us your theme and our impersonators will have you doing a double take.
Interactive Entertainment
Henna Tattoos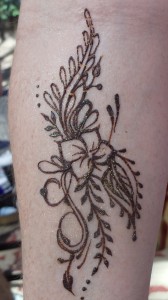 Embrace the ancient art form of henna with traditional and modern freehand designs to decorate your body. For more than 5,000 years, henna has been used for celebrations and festivals in Africa, India and the Arab World. Don't worry! These tattoos are only temporary (lasting 1-3 weeks) and are 100% natural, safe and painless.
Crystal Tattoos & Bindis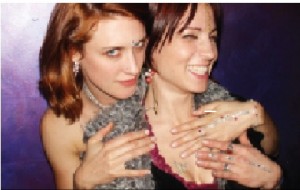 Crystal tattoos are the hottest new fashion trend! These glamorous (some are made from Swarovski crystals) and temporary tattoos are quick and reusable. Crystal tattoos come in many different shapes, colors and sizes. Gorgeous alone or as an enhancement to your temporary henna tattoo.
Face and Body Painting
Our talented artists offer gorgeous art for the face or the body. Artists can  be stationary or can mix and mingle amongst the crowd.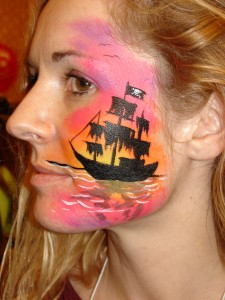 3-5 minutes per person.
  Lasts one day.
  We use FDA approved paints.
Comes off with soap and water
Airbrush Artists
Airbrush tattoos are a popular and colorful form of body art. Choose from our extensive design collection or create one unique to your event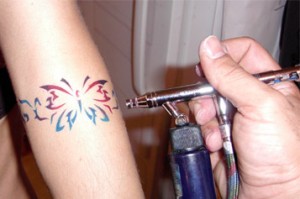 Takes 1-2 minutes per person, dries in seconds.
Lasts 1-3 days
We use FDA approved Alcohol based airbrush paints.
Fortune Tellers & Readers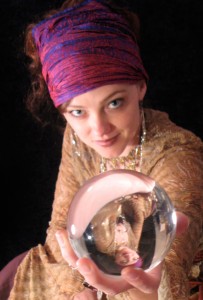 Palm
Tarot
Crystal Ball
Hand Writing Analysis
Tea/Coffee Grounds
Rune
I-Ching
Aura
Lipstick
Caricature Artists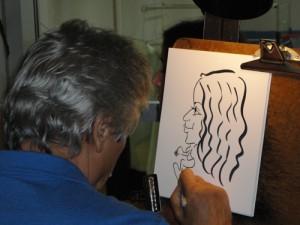 Airbrush Caps and T-Shirts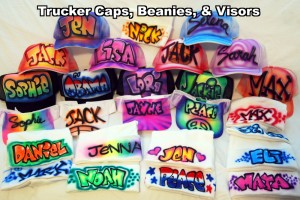 Great take-home items for party guests!
Entertainment for all ages!
Children's Entertainment
Princess Parties
Sensational Superhero
Puppet Shows
Carnival Games
Petting Zoo
Story Telling
Rides and Inflateables