Welcome
To Henna Garden - A San Francisco-based full-service event planning company.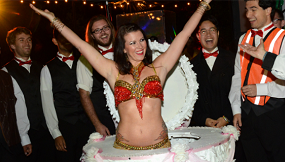 Henna Garden specializes in multicultural entertainment and event planning, and has been providing unique and diverse entertainment services to corporations, nonprofit organizations, schools and private clients. Their passion and dedication for exceeding expectations is what distinguishes them from other companies.
Their exceptional attention to detail and extensive experience makes them a proven leader in the event planning and entertainment industry. Henna Garden's dedicated and skilled team can help transform and enhance any event. Their hands-on approach and customer-centric foundation ensure that every event is managed and implemented effectively and efficiently.
For more information about Henna Garden's services, contact them today.
More
About
Henna Garden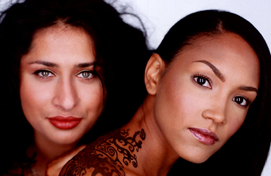 A leader in the entertainment and event planning industry, Henna Garden provides their clients with unique, diverse and personalized services. Since 1996, Henna Garden has produced innovative and one-of-a-kind events. With access to more than 1,000 entertainers, Henna Garden provides event planning and entertainment services for corporations, nonprofit organizations, museums, schools and private clients interested in:
Holiday Parties
Community Events
Entertainers
Team-building Events
Culturally Themed Events
With their exceptional attention to detail and flawless event execution, Henna Garden creates unforgettable and memorable events for their clients. Their passion and dedication for exceeding their clients' expectations is what allows them to not only execute successful events, but also create lasting memories.
More
Yelp
Reviews

Henna Garden Yelp Reviews
Our
Services
Set Design
Henna Garden Events & Entertainment provides a wide variety of Set Design, Set Décor and Theme Development for any occasion from large holiday parties to bar/t mitzvah's to an intimate dinner party. Our skilled team of designers dedicates the same attention to detail ensuring the highest quality regardless of budget constraints.
Entertainment/Performers
Belly Dancers, Fire Performers, Stilt Walkers and much much more!
More
Contact
Us
Lets get started on planning your next event, today. If you have any questions, give us a call or send us a message and we will get back to you as soon as possible.
Contact us