Welcome
To Henna Garden
Welcome to Henna Garden! A boutique and full service event planning company that takes pride in the quality and detail of our events.
Browse our newly launched website to see what we can offer you. We would be delighted to discuss your upcoming event!
More
About
Henna Garden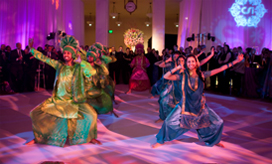 Henna Garden has been managing events and entertainment for clients in the San Francisco Bay Area since 1996. We have grown to become one of the best-regarded and reviewed firms in the field. Since 2000, we have expanded our business to deliver our engaging and personalized service to clients in New York City and Los Angeles.
More
Yelp
Reviews

Henna Garden Yelp Reviews
Rachel C.

I woke up this morning with a Henna Tattoo! Yes, it is someplace that you can see it - - on the back of my left hand! And, yes, I do remember getting...

2008-07-31 read the full review at

MissNance R.

I am an SF anomaly. Let me count thee ways: 1) I was actually born here. 2) I have never been to Burning Man. 3) I have zero tattoos. Yes, as if 1 and 2...

2008-08-01 read the full review at

Jen F.

Great entertainers who make fun parties funner! The party I attended probably still would have been memorable but they added that "something extra" to make...

2008-05-24 read the full review at
Reviews powered by

Our
Services
Set Design
Henna Garden Events & Entertainment provides a wide variety of Set Design, Set Décor and Theme Development for any occasion from large holiday parties to bar/t mitzvah's to an intimate dinner party. Our skilled team of designers dedicates the same attention to detail ensuring the highest quality regardless of budget constraints.
Entertainment/Performers
Belly Dancers, Fire Performers, Stilt Walkers and much much more!
More
Contact
Us
Lets get started on planning your next event, today. If you have any questions, give us a call or send us a message and we will get back to you as soon as possible.
Contact us